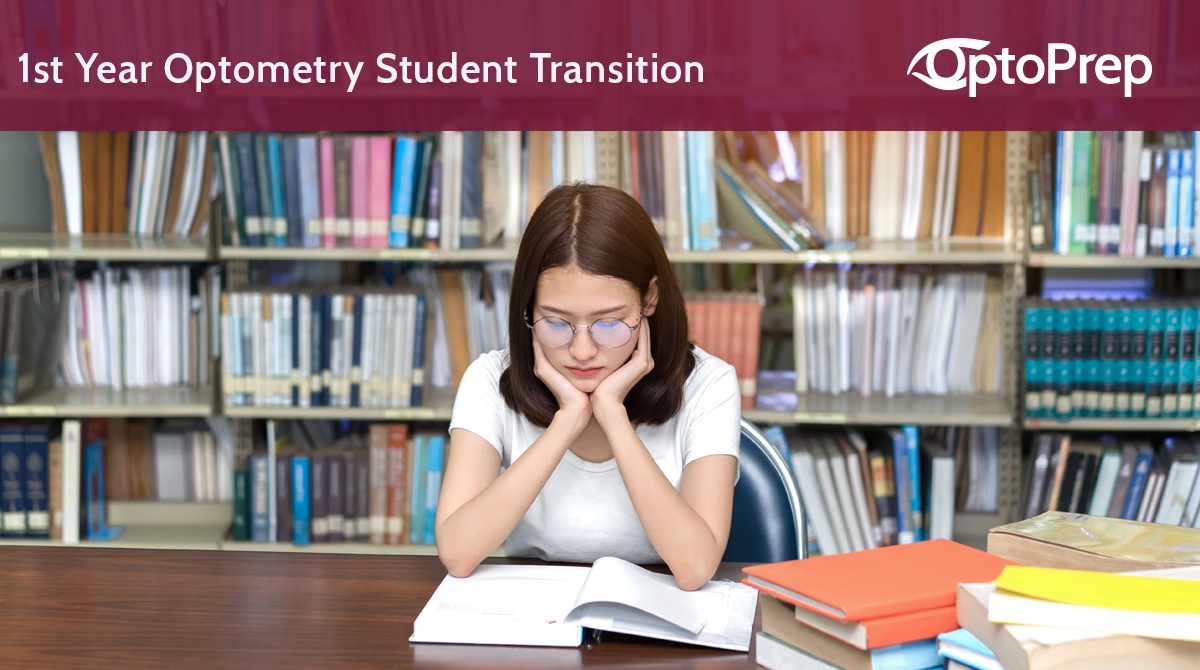 Welcome, new optometry students!
As you transition from undergraduate studies to optometry school, you'll quickly learn that this is a whole new ballgame! Nights of studying will be longer, downtime to relax and spend time to yourself will be shorter, and your professor's expectations of you will be greater.
It's going to be hard work getting through these next four years, but with proper focus, time management, and dedication, you'll make it through just fine!
I found this great article that helps explain the transition from pre-optometry to becoming a 1st year in optometry-school and what to expect! Good luck and always know that OptoPrep is here to help you through!
"Begin studying from day 1. While the content in the first week or two is introductory and basic, it will pile up very fast at an exponential rate. Soon the "eh, I can review this in 2-3 hours easily" becomes mixed in with higher volumes (and difficulty) of new material that you wish had those 2-3 extra hours to use on it. Don't fall behind in lectures so that come quizzes/exams, you can focus on reviewing the information rather than cramming new material." - Read the full article from OptometryStudent.com