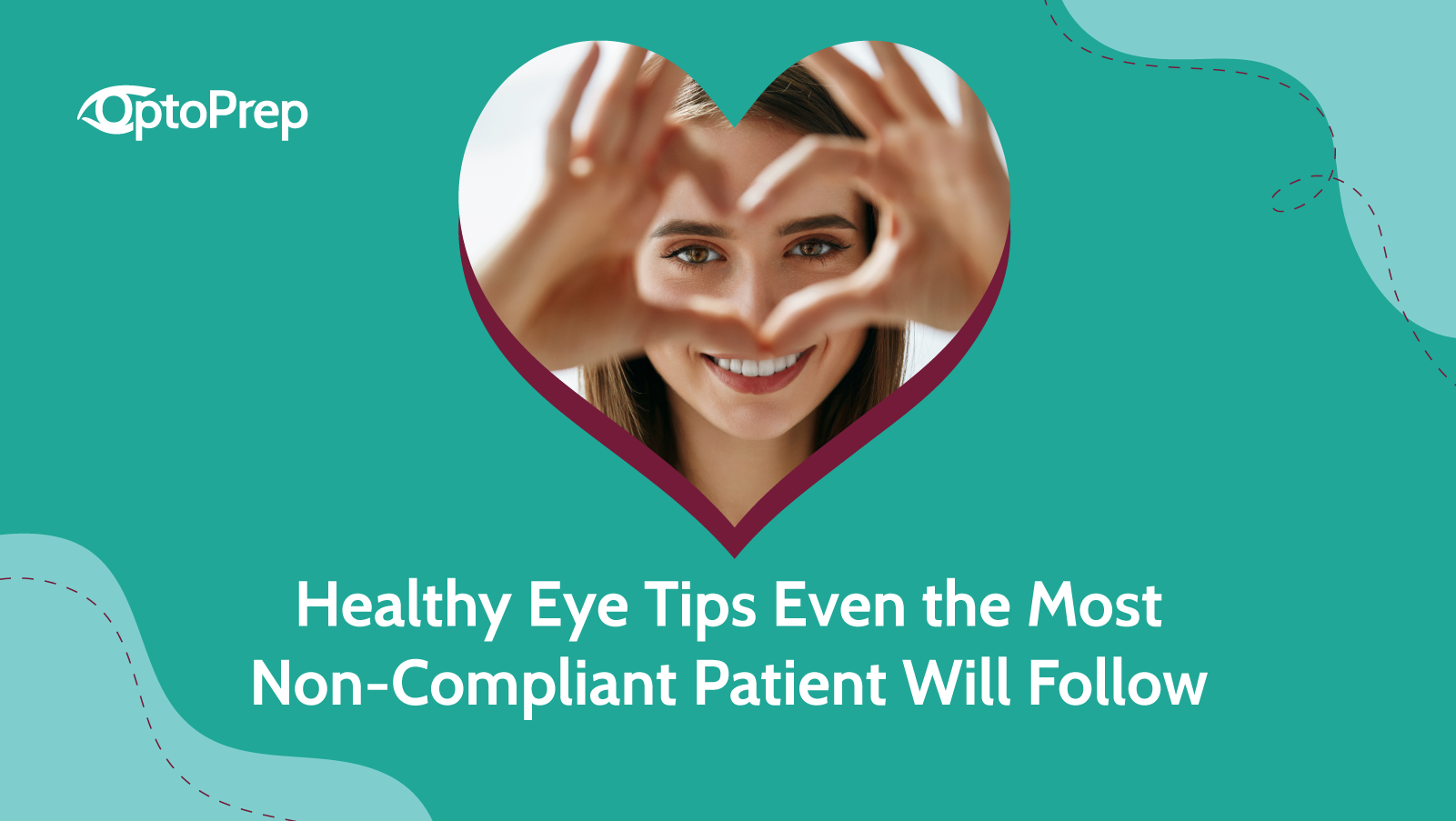 Many patients who experience common ocular symptoms such as eye strain or dry eyes have been dealing with discomfort for so long, they think it is normal! Identifying these signs and offering tips for improvement that don't require a lot of effort can seem very simple to you as an eye-care provider, but can be a game-changer to patients.
A healthy diet has frequently been discussed as being critical for eye health and general health. Green, leafy vegetables, wild-caught fish, and carrots have been at the forefront of any "healthy eye" conversation. Though focusing on a healthy, balanced diet as well as using quality supplements is critical, here we will discuss some lifestyle tips you can recommend to your patients for good eye health and beyond.
These tips are so simple, they require minimal effort, meaning they can be followed by anybody!