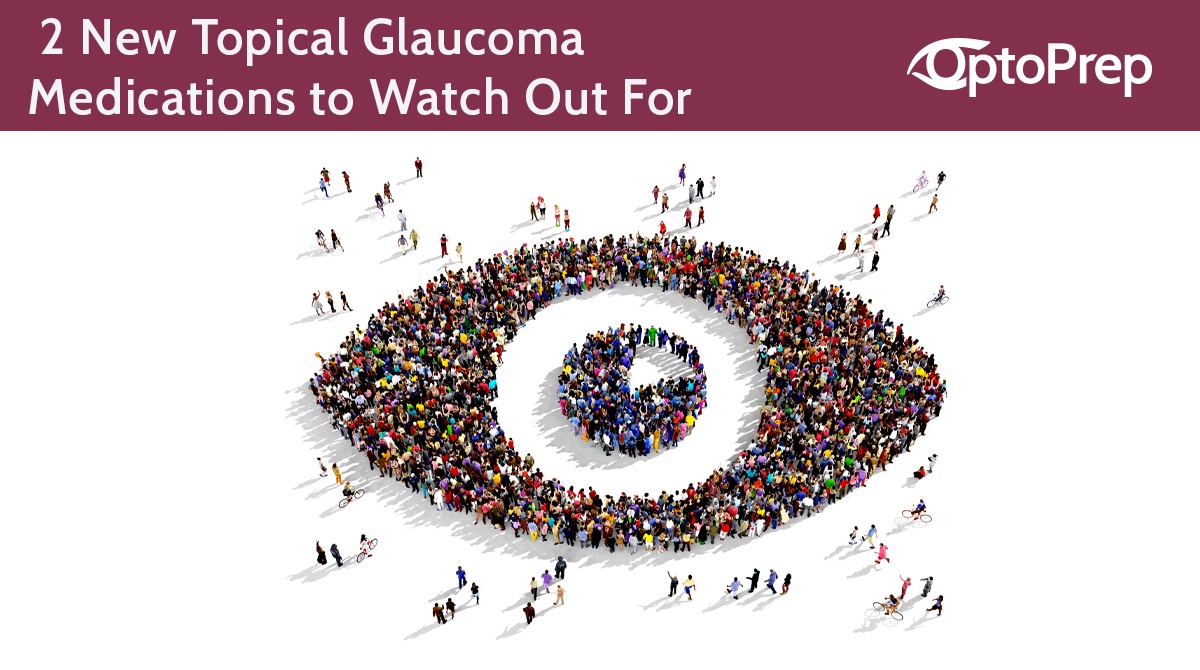 For several years we haven't had any new topical glaucoma medications come to the market, but this year we have 2 new drugs! Both have something new to offer for the treatment and management of our glaucoma patients. Check them out!
Rhopressa®

Rhopressa® (netarsudil) is a new medication for the treatment of elevated intraocular pressure that was released in 2017. It is considered a rho-kinase (ROCK) inhibitor. Rho-kinase is widely expresses in many tissues, including the trabecular meshwork, where it promotes the association of actin stress fibers and is involved in regulating cell contraction.

ROCK inhibitors primarily increase aqueous outflow through the trabecular meshwork by decreasing actin and myosin-driven cellular contraction and also by reducing extracellular matrix protein production. In a normal eye, the main drainage pathway for the aqueous humor is the trabecular meshwork; however, until Rhopressa® became available, glaucoma medications failed to target this tissue.

Rhopressa also shows inhibitory action against norepinephrine transporter (NET), making it technically a ROCK/NET inhibitor. This mechanism is believed to decrease aqueous production as a result of reduced blood flow to the ciliary body through norepinephrine-induced vasoconstriction.

Vyzulta®

Vyzulta® (latanoprostene bunod) is the newest variant in the prostaglandin analog category. This medication has a dual mechanism of action in which it has been shown to decrease intraocular pressure by increasing uveoscleral outflow and enhancing trabecular meshwork outflow through the impact of nitric acid.

The additional action of nitric oxide results in an additional IOP reduction of approximately 1 mmHg vs. latanoprost alone, with a total decrease in IOP ranging from 7.5 to 9.1 mmHg.
With these new medications recently added to the market, I haven't had much experience with them yet. Anyone used them yet? What did you think?!