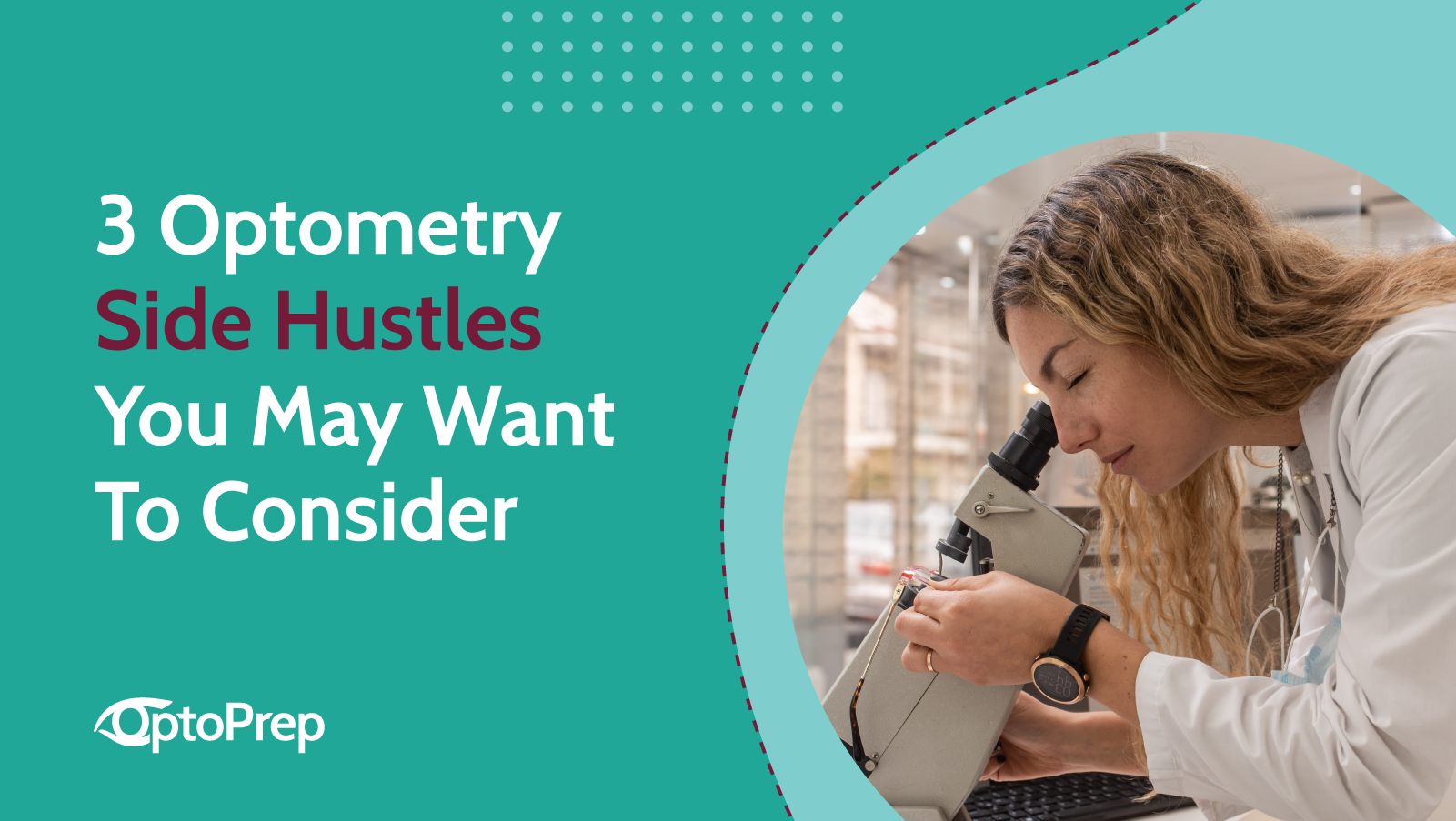 Have you ever wondered if you'll be stuck in clinic all day every day after graduation and boards?
You can be if you want to, but there's always room for more! In this day and age, optometry is dynamic. Many are pursuing Non-clinical jobs as side hustles.
Whether you want to stay in clinical practice full time or have a change in pace, these side hustles may be right for you!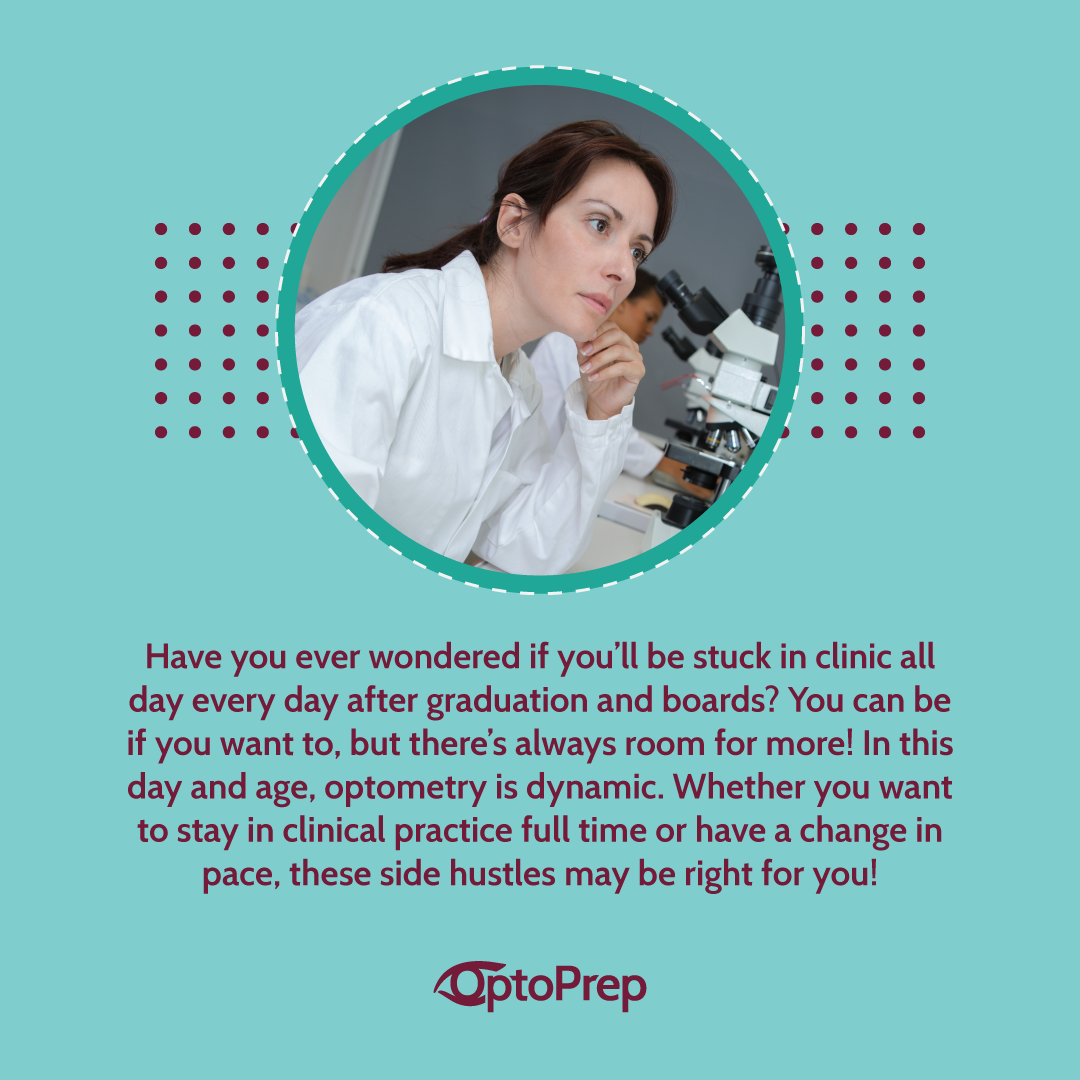 1. Become a KOL
You've probably seen this abbreviation before, but what does it actually mean? KOL stands for Key Opinion Leader. Most large companies are looking for clinicians just like you who have positive experience with their product and would like to share it with the world!
KOLs can be found on the internet, social media, or at trade shows representing the brand and talking about how the product fits into their clinical practice. So if there's a contact lens or other product you like working with on a daily basis, talk to your local rep about becoming a KOL.
You do have to keep in mind that you have to show sufficient success with the product for the company to have you on board. If you really want to become a KOL, become really good at what you do, and mention it to your local reps when you're ready. You never know, they may approach you before you approach them!
2. Work Remotely
Did you know there are remote opportunities in optometry as well? Some community clinics and hospitals rely on off-site optometrists to interpret screening images for high-risk individuals.
For example, a primary care physician may take screening retinal photos for a patient who is sent to an off-site optometrist to decide the urgency of an eye exam or determine need for additional testing. Some of these remote opportunities require you to be available during a certain time or window, and others allow you to work remotely on your time.
This can be a great opportunity to brush up on your pathology skills. Keep an eye out for these opportunities on common job posting boards as they are really popular!
3. Work in Education
Is there an area of optometry you're passionate about? Give back to fellow students by working in education. Whether it's working in the lab or lecture, look into local optometry schools and express your interest.
You can also start off by being an off-site clinical preceptor and move on to bigger positions. Most of these positions require a residency, but it's always good to check. Jobs like this can open up a lot of different opportunities, even if it's non-paid at first!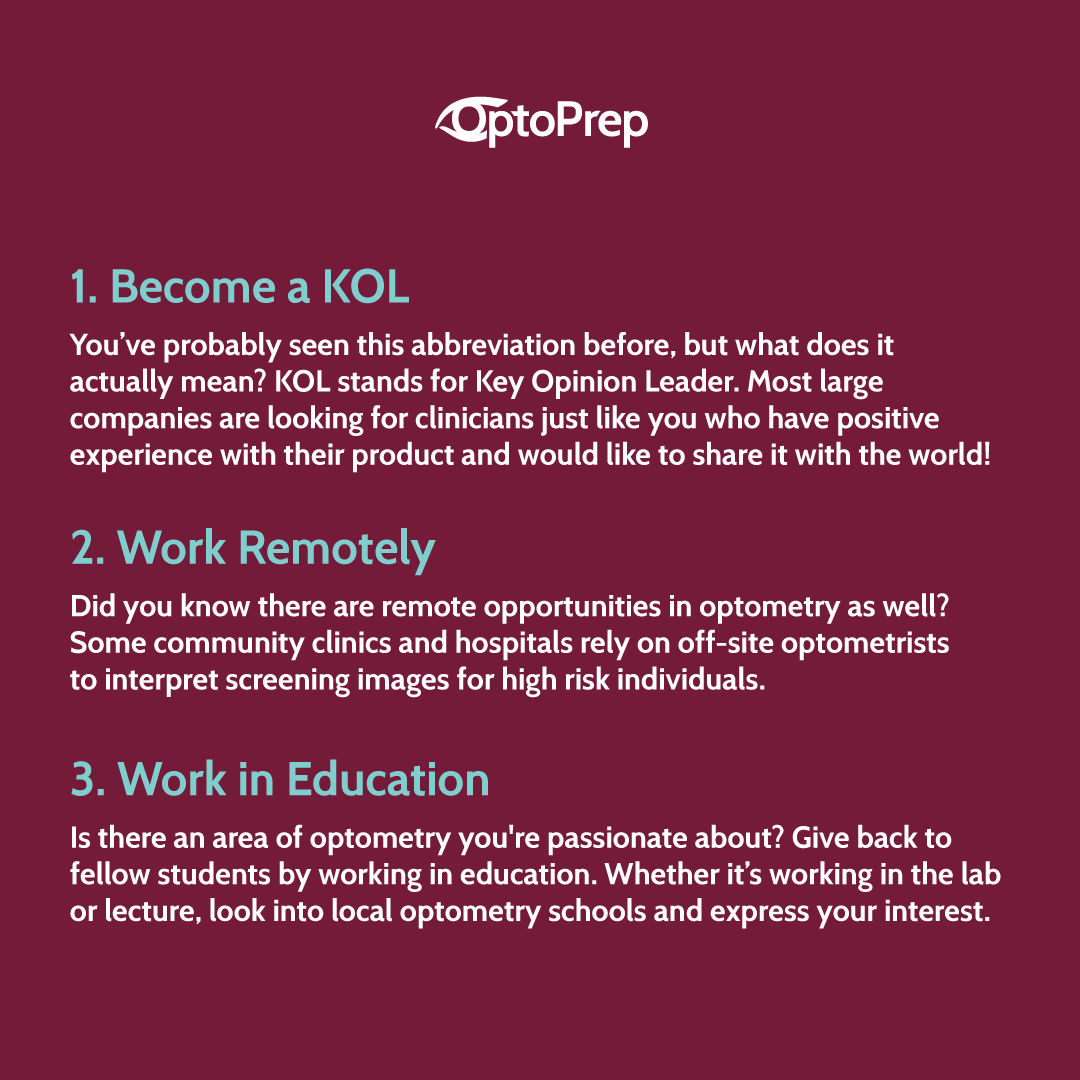 Always remember, this is a non-exhaustive list. It's a good idea to sign up for emails from job boards to make sure you stay up to date with all opportunities that become available. Good luck!
~ Dr. Amadian