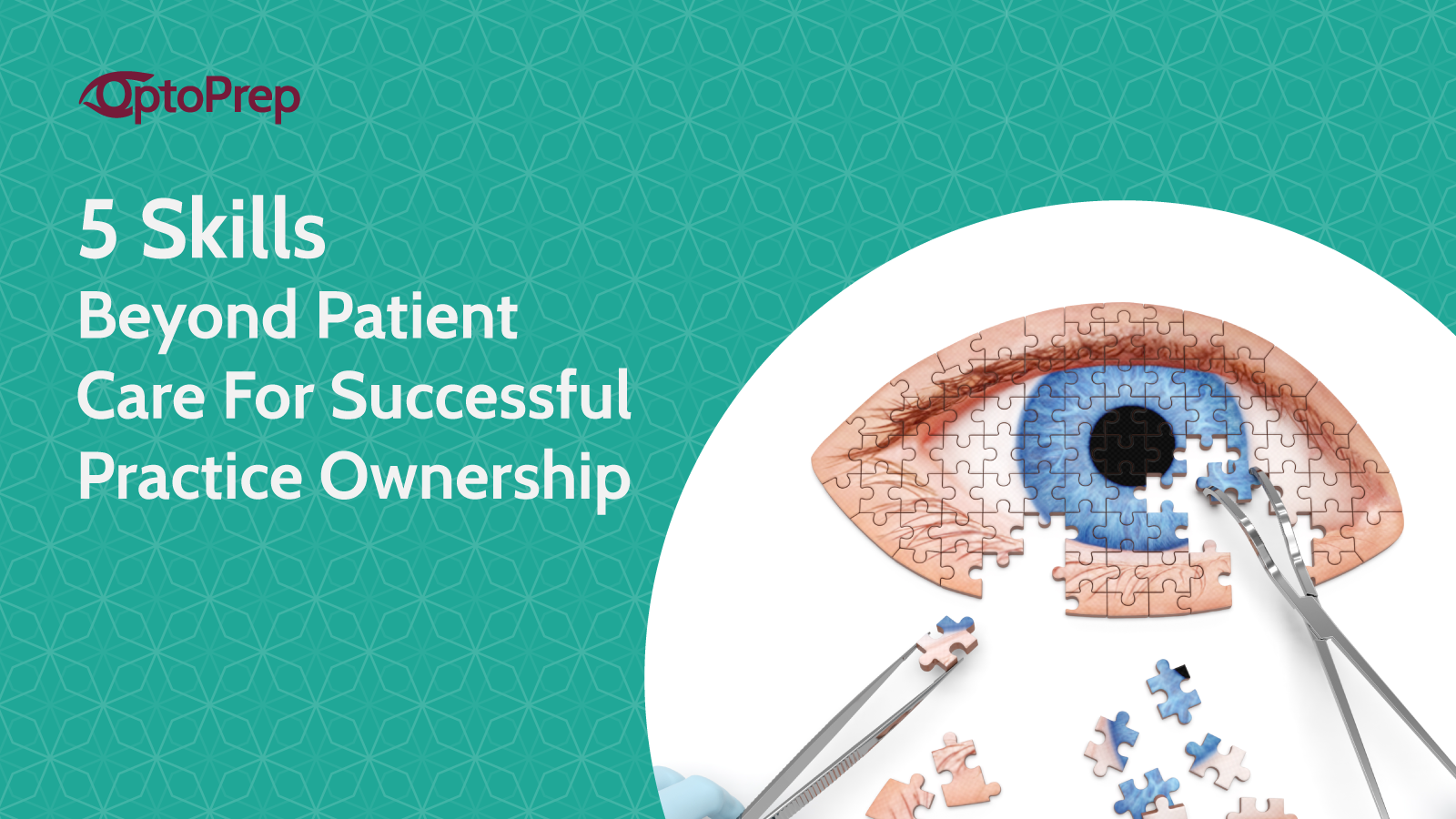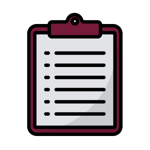 Optometry school is tough! It consists of four years of jam-packed information that you need to learn in order to succeed as a clinician after graduation. However, there are skills beyond patient care that are crucial if practice ownership is the career path you're aiming for.
These characteristics are universal and can be applied to any ownership modality, whether it's a corporate sublease or a private optometry office.
We also discuss this further in our eBook, Key Steps to Starting an Optometry Business.
Here are 5 characteristics of a successful optometry business practice owner:
Organized: Organization is a critical part of running any kind of business, including an optometric practice. Every detail should be accounted for at all times without fail. Create a system that works for you. It's important to make sure you have a folder for rent, payroll, lab bills, inventory, etc. Whether you choose to do this electronically or by paper is up to you. If you prefer to go the paper route, make sure you have a filing cabinet with a lock for sensitive information. If you are storing documents electronically, schedule a backup at least every week. Make sure to write everything down including deadlines. Using the calendar linked to your email or phone is helpful but I always have a big wall or desk calendar for the current month to be able to visualize what's ahead.
Number savvy: Unfortunately, when running a business, dealing with numbers can't be avoided. At the end of the day, you are going to be responsible for determining if a specific product or service is going to generate revenue or contribute to a loss of income in your practice. Knowing basic excel skills can significantly help when trying to determine if a specific product or service is profitable. Also, a basic knowledge of QuickBooks® or other accounting software is critical in order to track your expenses to understand where you stand financially each week or each month. Staying on top of expenses and profits within your business with the adequate software will also help you determine your shortcomings and areas of improvement.
Multi-tasker: being a practice owner is all about multi-tasking. Most days, you must see patients, delegate tasks, communicate with staff, meet with reps and make sure finances are all in order. The practice owner wears many hats, and even if tasks are delegated perfectly, the owner doctor has to take care of a lot more things than just patient care. This is why a schedule and task management are very important in making sure the practice (and your life) runs smoothly.
Flexible: The practice owner often has to pick up the slack of other staff members. For example, if the practice is short-staffed for any given reason, the owner doctor steps in to fill in the gaps as well as delegates tasks to others. The doctor also has to be flexible given patient scenarios and last-minute scheduling changes. Each unique scenario is usually handled on a case-to-case basis but it's ultimately up to the owner doctor to call the shots and sometimes make difficult decisions. The bottom line here is that private practice does not run perfectly. It's up to the staff and most importantly the owner doctor to be flexible and able to adapt to every situation.
Desire to learn: Nobody is going to tell you how to become the perfect practice owner and make sure you are doing everything right. Sometimes, you will be searching for an answer to something for days before you figure it out. A very important characteristic of a successful optometry business practice owner is the desire to learn and figure out any obstacle that may come in the way. Whether this is learning how to fit a new contact lens or a new treatment pattern for a specific disease or even billing the correct codes, sometimes the answer Is not clear cut. Always staying on top of the learning curve will make patient care and practice management far less stressful.
Though this list was adapted for optometry, these characteristics are applicable to any profession that relies on running your own business. Becoming an owner is not a walk in the park and you certainly are not able to clock out for the day after business hours. However, the rewarding experiences and learning process make all of the long days well worth it.
~ Dr. Amadian