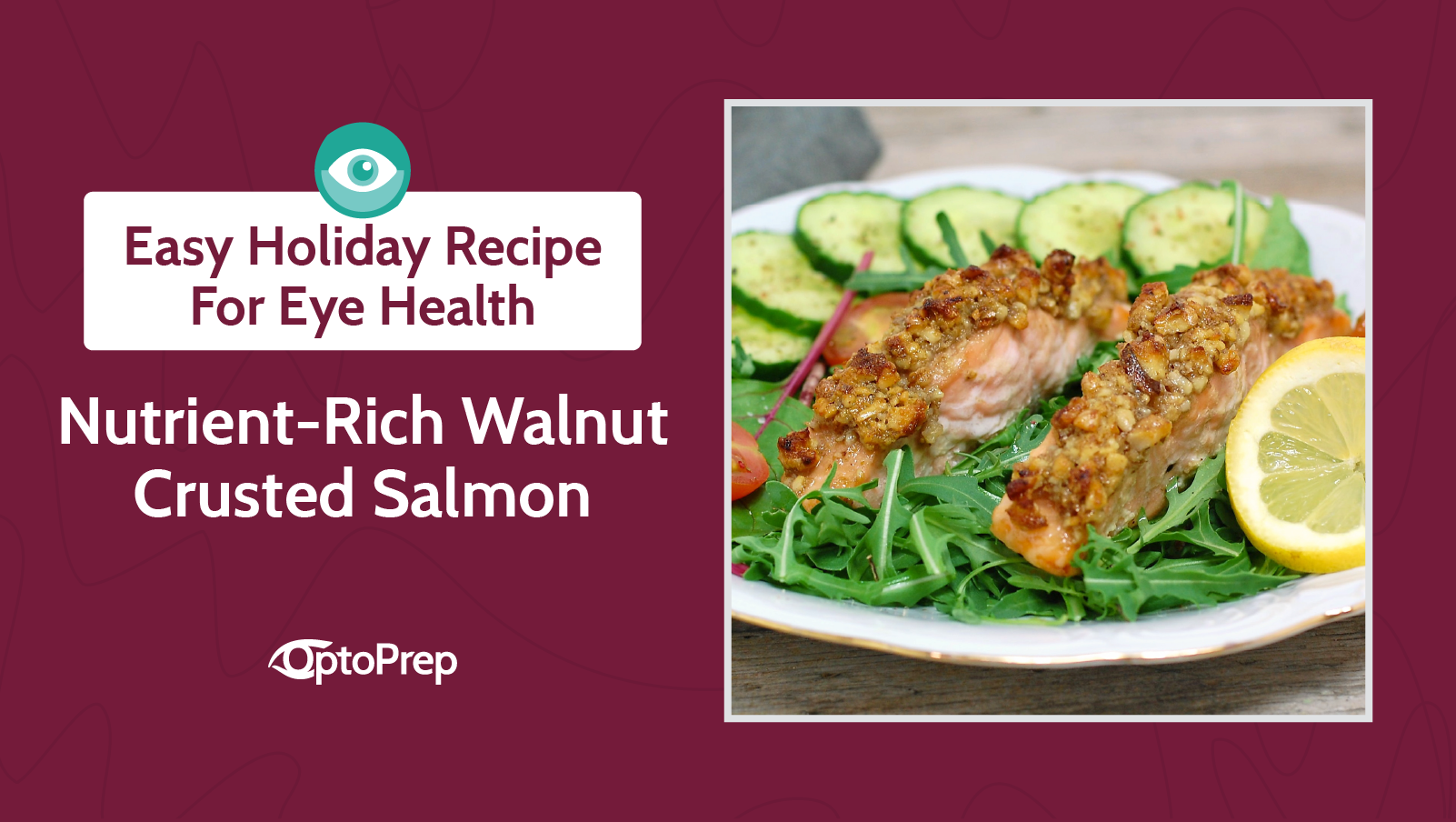 Wild-caught salmon is one of the best sources of Omega-3's which are essential for ocular surface health. Run out of ideas on how to prepare salmon?
Walnuts are another great source of omega-3's among other nutrients, and these two superfoods together can make a delicious and healthy holiday meal!
Here's a recipe for walnut-crusted salmon to serve at a holiday party and beyond!

Ingredients
2 teaspoons Dijon mustard
1 clove garlic, minced
¼ teaspoon lemon zest
1 teaspoon lemon juice
1 teaspoon chopped fresh rosemary
½ teaspoon honey
½ teaspoon kosher salt
¼ teaspoon crushed red pepper
3 tablespoons panko (or italian) breadcrumbs
3 tablespoons finely chopped walnuts
1 teaspoon extra-virgin olive oil
1 (1 pound) skinless wild-caught salmon fillet, fresh or frozen
Olive oil cooking spray
Chopped fresh parsley and lemon wedges (optional)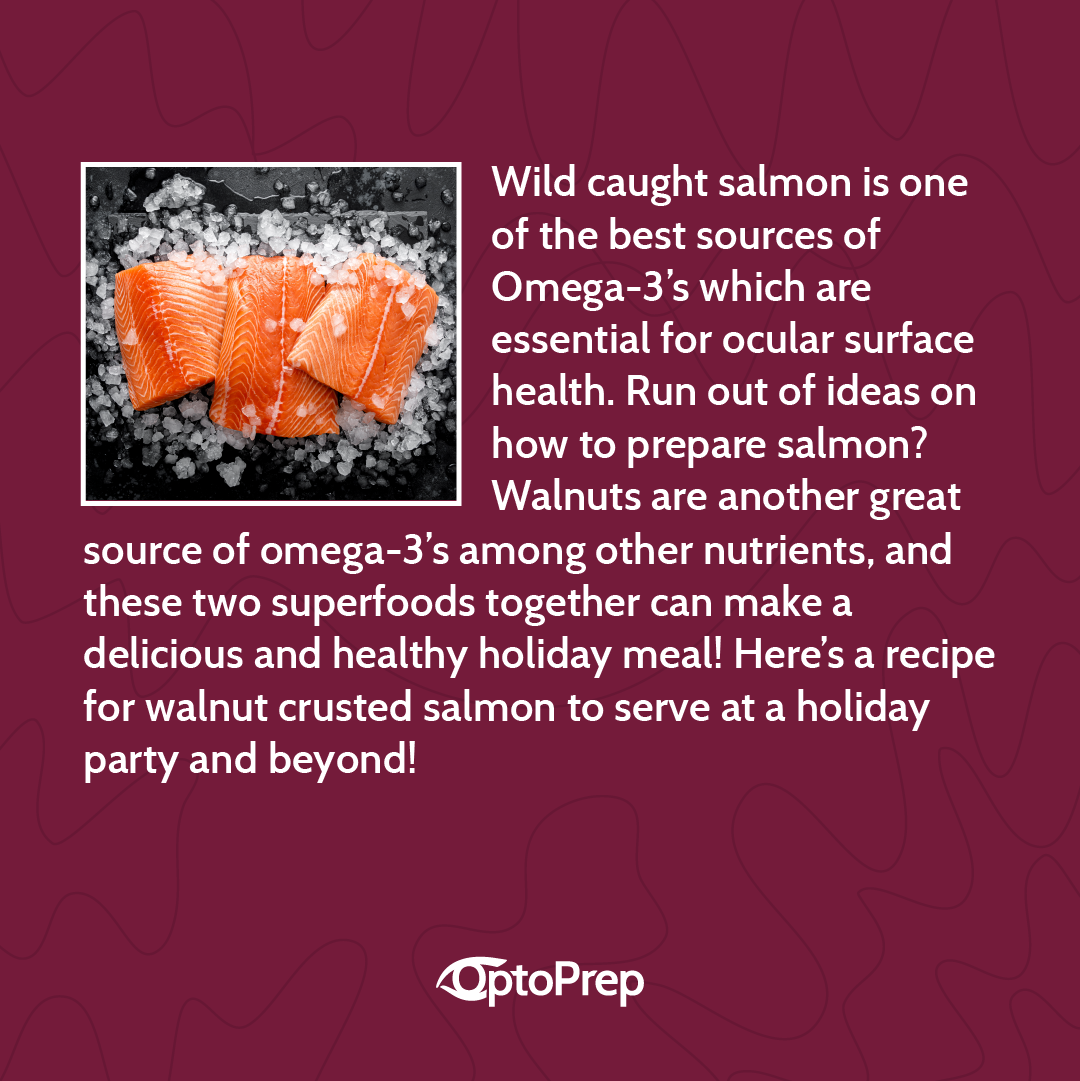 Instructions
- Preheat oven to 425 degrees F. Line a large rimmed baking sheet with parchment paper or aluminum foil.
- Combine mustard, garlic, lemon zest, lemon juice, rosemary, honey, salt, and crushed red pepper in a small bowl. Combine bread crumbs, walnuts, and oil in another small bowl.
- Place salmon on the prepared baking sheet. Spread the mustard mixture over the fish and sprinkle with the breadcrumb mixture, pressing to adhere. Lightly coat with cooking spray.
- Bake until the fish flakes easily with a fork, about 8 to 12 minutes, depending on thickness.
- Garnish with parsley or lemon wedges and serve!
(Recipe adapted from eatingwell.com)