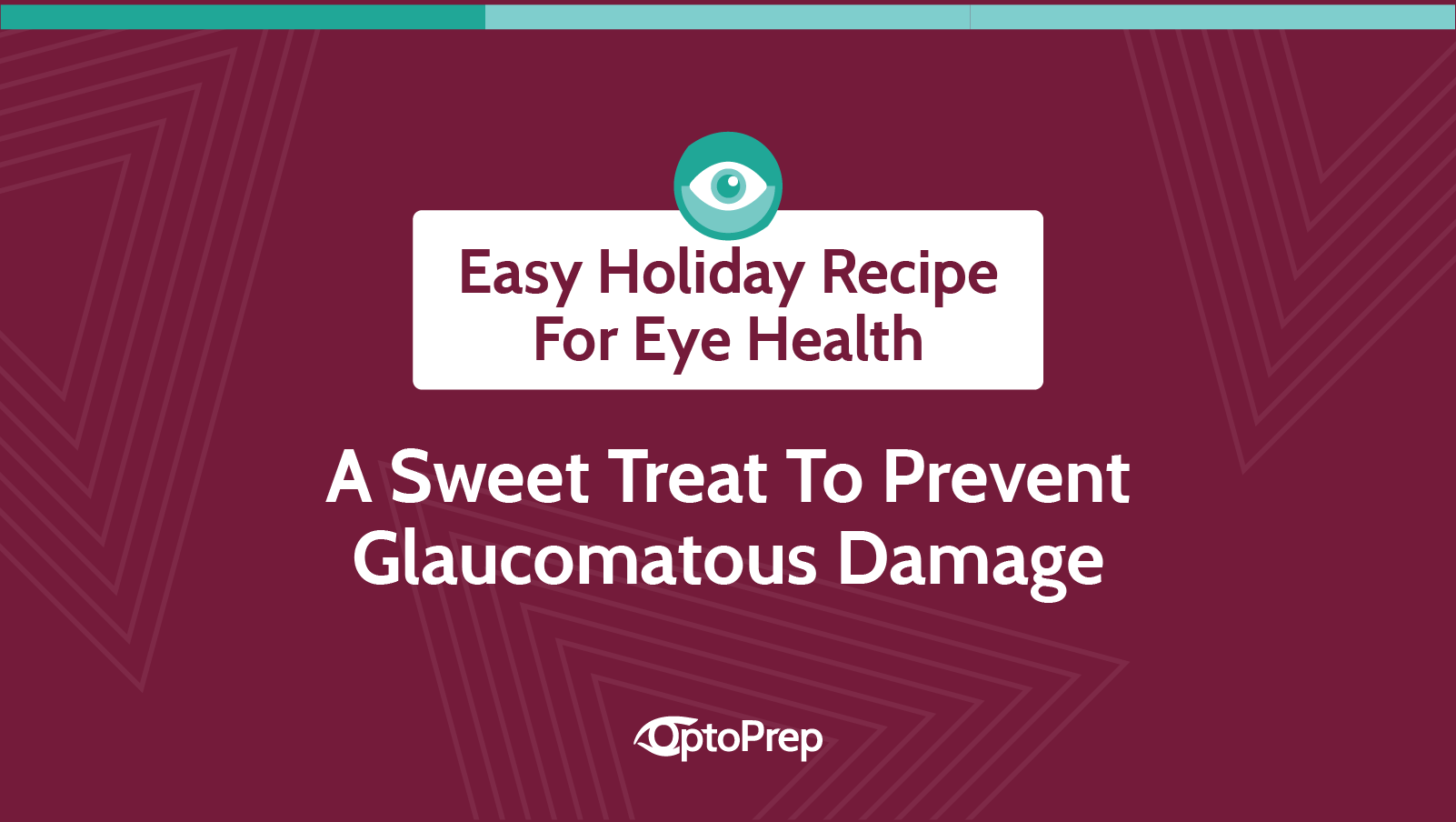 Recent studies have shown magnesium to be one of the molecules that has treatment potential in glaucoma.
Magnesium improves blood flow by modifying endothelial function through affecting the endothelin-1 and endothelial nitric oxide pathways.
Research regarding the nitric oxide pathway in glaucoma is booming! Here is a dessert recipe that incorporates magnesium-rich foods that are not only great for preventing glaucomatous damage but also reduce the risk of migraines, cardiovascular diseases, neurological diseases, and even Alzheimer's. Dark chocolate and nuts, especially peanuts, are very rich in magnesium!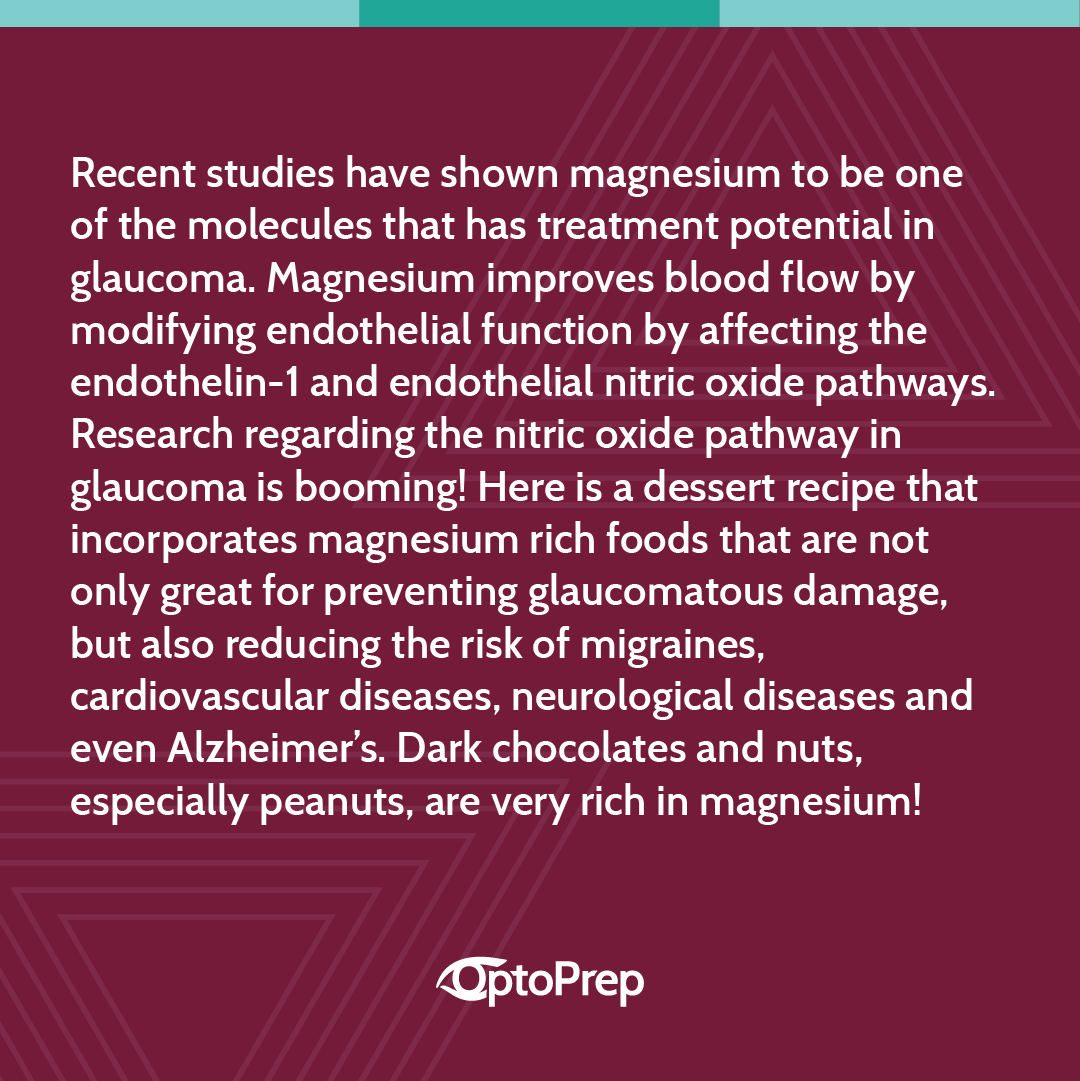 4 Ingredient Peanut Butter Chocolate Bites
Ingredients
¾ cup organic creamy peanut butter
8 oz organic no-sugar-added dark chocolate
½ cup roasted mixed nuts (coarsely chopped)
Pinch of ground sea salt
Instructions
Line a mini muffin tray with paper liners.
In a medium-sized bowl, place peanut butter and dark chocolate.
Melt in a double boiler or microwave, mixing frequently.
Fill the muffin liners with the mixture.
Add mixed nuts to the top of each serving.
Sprinkle sea salt on top of each serving.
Place the muffin tray in the freezer for one hour to set.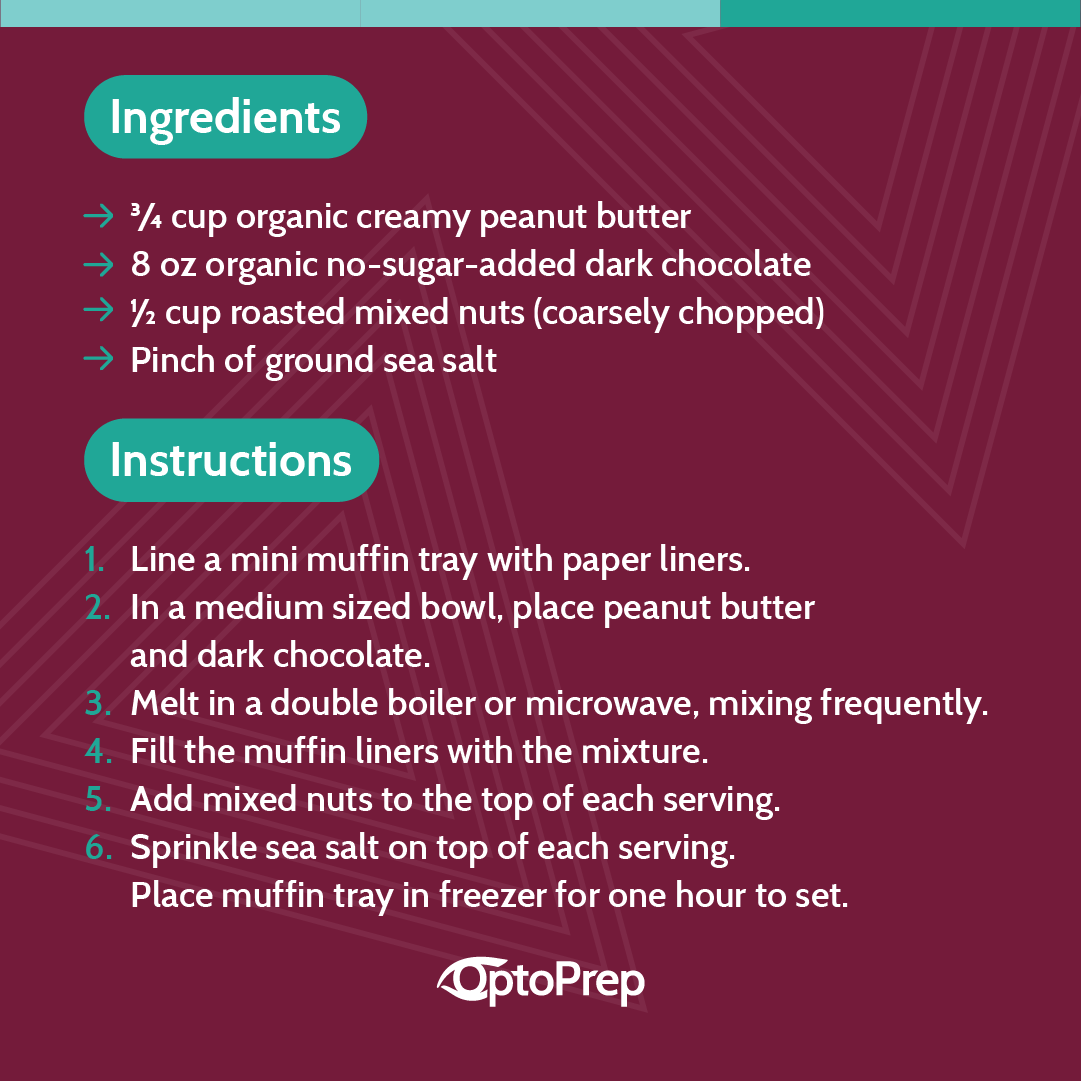 These chocolate bites can be stored in a sealed container in the freezer for up to a month! They are also vegan and gluten free!