Are you the kind of student looking to get ahead of the national boards game? If you're anything like me, you know how time consuming and nerve-racking boards can be and you want to do anything and everything to make sure you only have to experience it once.
As a second or third year student, boards may seem so far away, but preparation begins early and exam day will really sneak up on you. You already know you need to invest the time, but why invest extra money?
Here is where we can help. With the new
OptoPrep Bundle subscription
, you can sign up for Part I & Part II board preparation at the same time and save $49 while doing it!
Our new Bundle subscription includes both a 180-day Part I subscription and a 90-day Part II subscription (that you can start later) and gives you all of the features of Part I and Part II, access to the new OptoPrep Part I mobile app, and a savings over purchasing both subscriptions separately.
Need another reason to plan ahead? Pay the one-time price of $609 and you are locked in for all you need for Part I and Part II of the boards at our current pricing.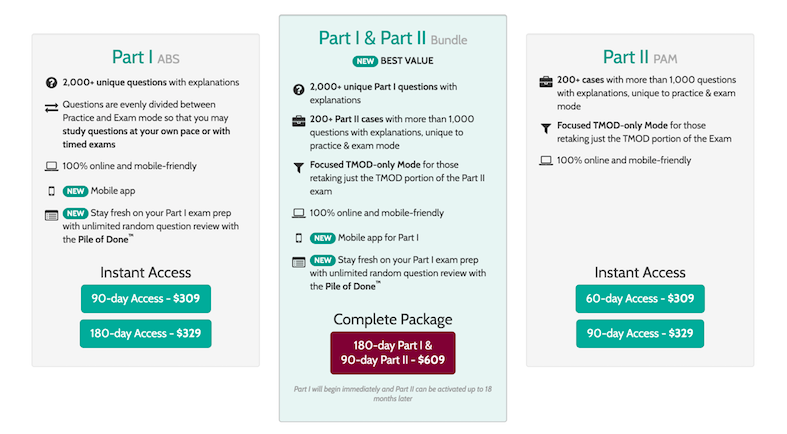 So let's talk about how it works. When you sign up for the Bundle, your Part I 180-day subscription begins immediately. You can manually begin your 90-day Part II subscription at any time, but after 18 months, it will start for you automatically.
If your timeline changes and you need to hold off a little longer than 18 months to take Part II, email our Support Team and they'll happily work with you to make sure you are set up for your personal exam needs.
Ready to get started and take the first step towards NBEO® success?