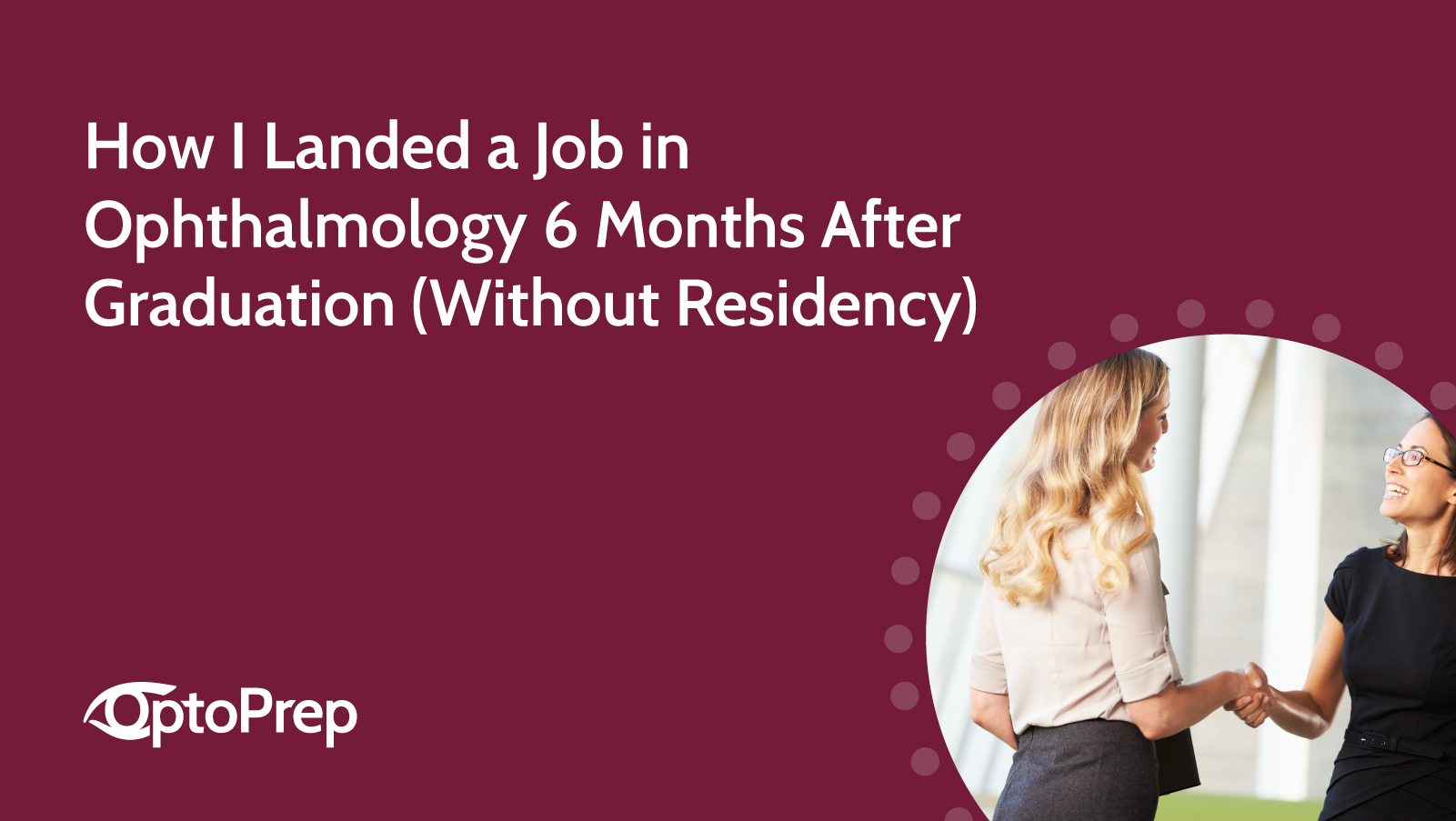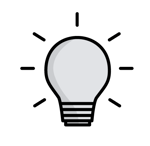 As a student in optometry school, I was always curious to know what it would entail to have a particular job. I often tried to research online, but found that connecting with people who were a few years ahead of me in their careers was the most critical part of determining where I wanted to be after graduation.
Pre-optometry school, my exposure to the profession had only been private practice optometry and retail settings, as I had worked in both before beginning school. Throughout my professional training, I wondered why there were procedures I was seeing for the first time, despite having experience and being present in an optometry office working as a technician.
My initial long-term career goal while attending optometry school was to own a private practice. Year after year I came to learn that eye care is much more complex than I thought it would be as an undergraduate student working in an optometry office. I also learned that the scope of practice for optometrists is ever changing towards the better, meaning new graduates have many more skills in their toolbox in order to perform clinical procedures. I knew I wanted to perform clinical procedures and be involved in diagnosing and managing ocular disease and own my own practice at the same time. In order to do that, I had to initially work in an environment that supported gaining experience in the skills I wanted to acquire.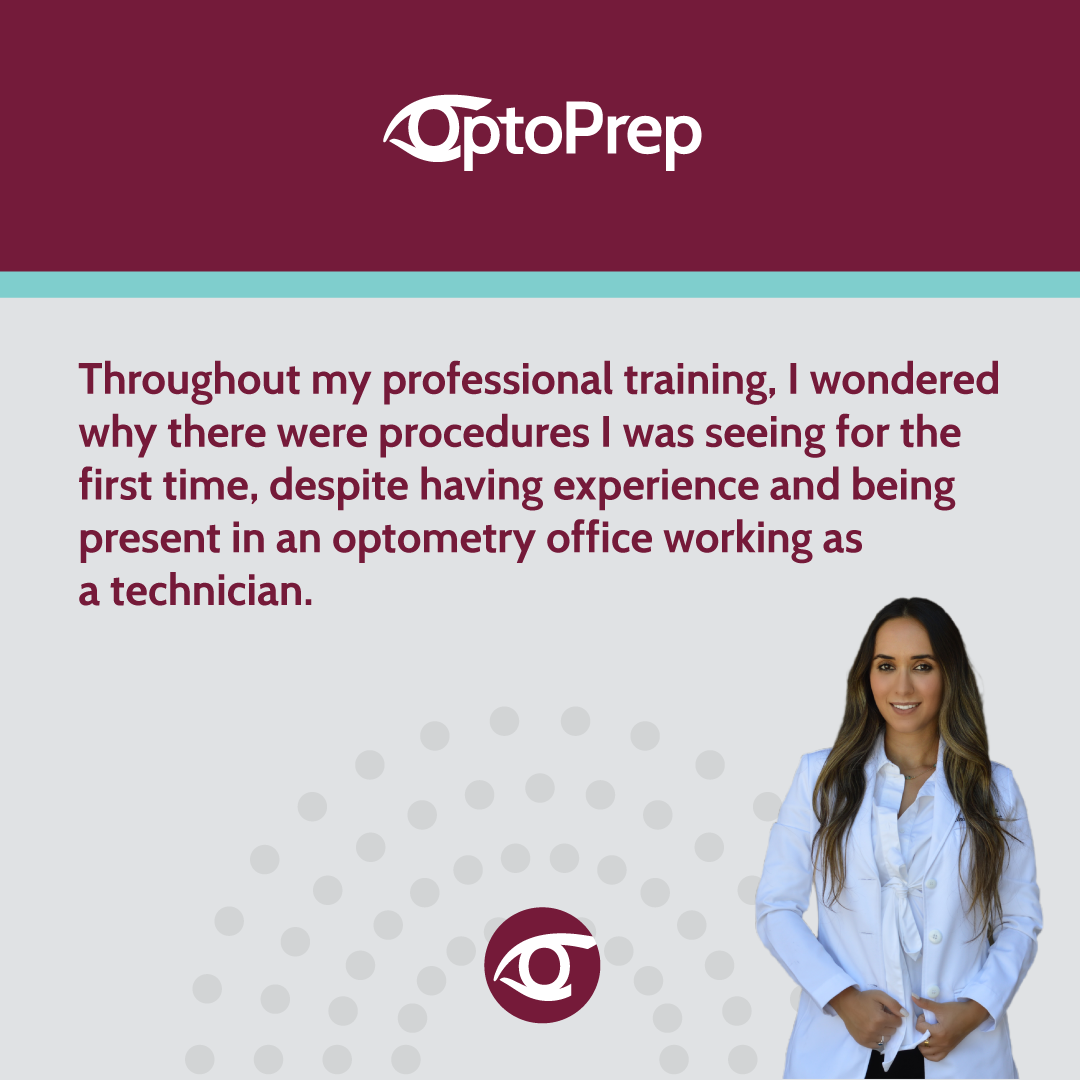 As a third year student in optometry school, my goal was to work in an ophthalmology office setting for a few years to gain exposure to more ocular disease and the fast pace. I kept this in mind when choosing my clinical rotations. Though nothing was guaranteed, I went through reviews of all of the clinical rotation sites offered by my program as well as contacted students from previous years to ask them about their experiences. I did not choose my clinical rotations based on ease or attractiveness; my decisions were based on gaining experience towards my future career goals. I was able to secure three fourth-year clinical externships at ophthalmology sites with different sub-specialties including neuro-ophthalmology, refractive surgery, and general ophthalmology. My fourth site was in a medically focused/community health center optometric setting. My goal during these rotations was to absorb as much info as I could, and fineveryd out first-hand if working in a medical based optometry/ophthalmology practice was right for me.
During my rotations I made sure to create a good impression. Aside from my daily clinical procedures and assignments, I asked my preceptors and the rest of the staff about their experiences in their working environment. I also set aside time for networking opportunities when they came up in the area. My rotation sites also offered free continuing education courses in the evenings for other optometrists, so I expressed interest and was invited to those as well. Aside from clinical time, I made sure to build relationships when they were warranted, and I still keep contact with staff from my rotation sites periodically.
Though I was busy and nonetheless overwhelmed all the time with clinic and other optional activities, it paid off 6 months after graduation when one of my clinical preceptors offered me a full time job in an OD/OMD setting. She mentioned that since she had observed me directly for a three-month period, she was certain that I had what it took to work in a fast-paced environment. Though I was very nervous, she reassured me that I had the clinical skills to succeed. I accepted the position and that's when I knew all of my hard work had finally paid off.
It's tempting to get caught up in the day-to-day repetitive details in optometry school. School can be stressful, and clinical rotations can be even more stressful. However, looking at the big picture and knowing it's not only about passing that one exam or one clinical rotation will give you a new perspective on how every little experience has the potential to shape your future.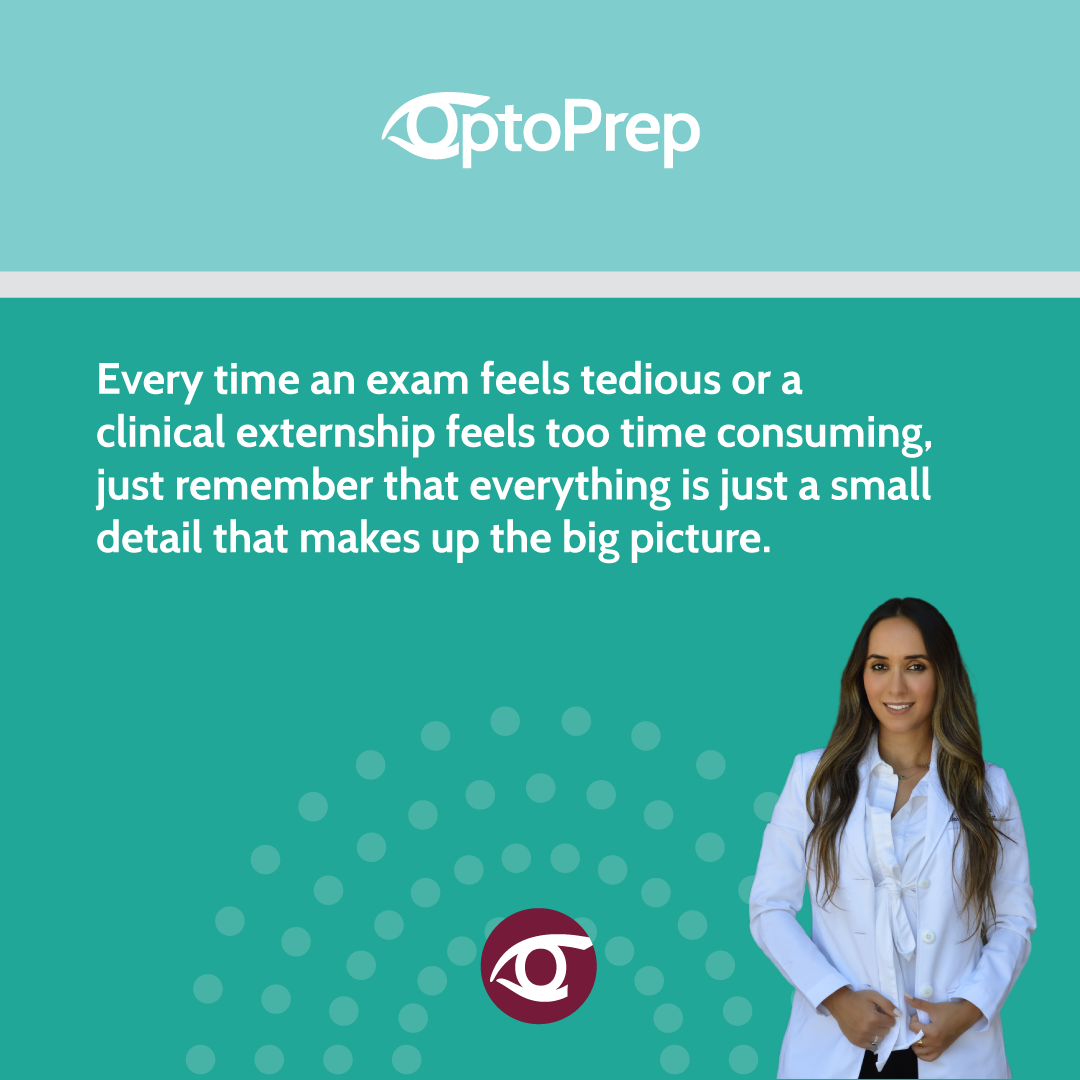 Every time an exam feels tedious or a clinical externship feels too time consuming, just remember that everything is just a small detail that makes up the big picture.
~ Dr. Amadian