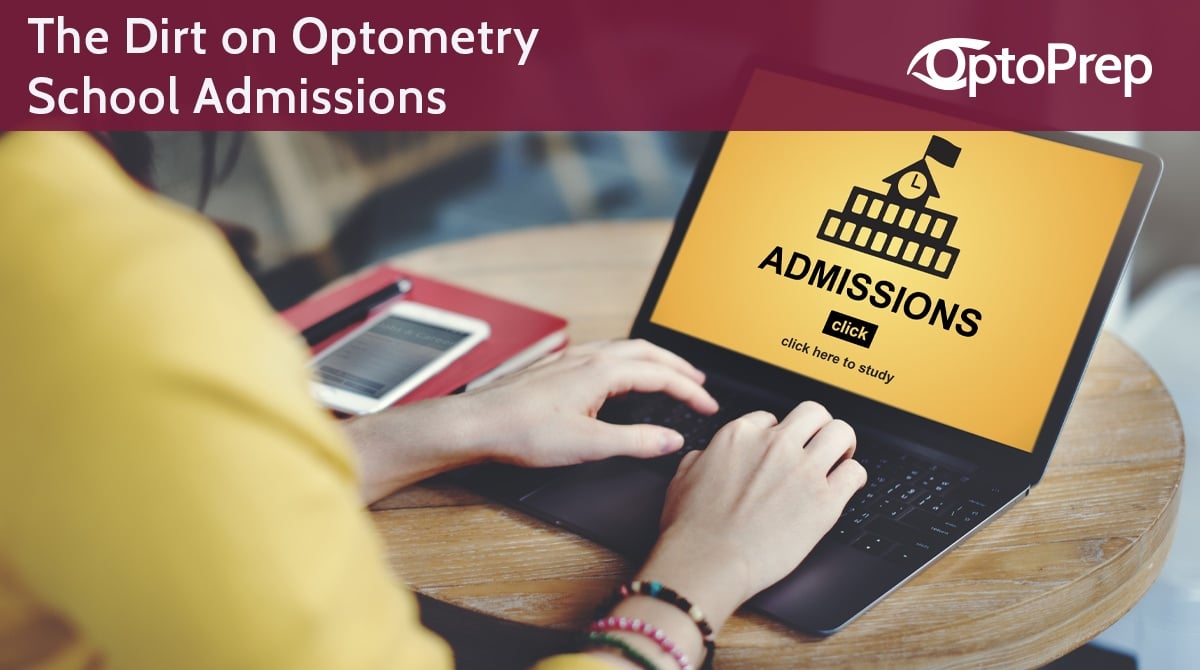 When you began applying to optometry school, I'm sure you did everything you could to beef up your chances of being accepted. You studied hard to obtain a high score on the OAT, you studied mercilessly to get the highest GPA in your undergraduate studies as possible, you were involved in school activities, and spent time in optometry offices.
You also probably took into consideration location of the optometry school and tuition when you chose your top schools to apply to. But did you realize some of these things about optometry school admissions?
Most Expensive Optometry Schools to Attend
If you are considered "out-of state" the most expensive optometry school in the country is State University of New York (SUNY) at over $50,000 😱in tuition per year! UC Berkeley is a close second (also as a non-resident).
For all students, regardless of residency, Midwestern University and SCCO are the most expensive in the mid $40,000 range. Keep in mind that this does not include housing or other expenses!
Most Affordable Optometry Schools
The best bang for your buck when it comes to optometry school cost would be if you were a resident of Oklahoma or Tennessee and attended Northeastern State University or Southern College of Optometry, respectively. This situation would cost you less than 20k per year.
For all students, regardless of residency, the most affordable optometry school is Michigan College of Optometry at Ferris State University. This is the only school under 30K in tuition per year.
Bachelor's Degree Requirements
Did you know that almost half of the optometry schools throughout the country do NOT require an applicant to have a bachelor's degree? The schools are Western, NOVA, ICO, Indiana, NECO, SUNY, The Ohio State, and Pacific University.
GPA Statistics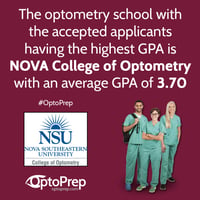 The optometry school with the accepted applicants having the highest GPA is NOVA College of Optometry with an average GPA of 3.70.
Coming in as a tie at #2 was Michigan College of Optometry and The Ohio State with an average GPA of 3.66.
OAT Scores
Accepted applicants from UC Berkeley dominated the OAT with an average score of 358. The average OAT for accepted applicants was 303.
*Information from IUPAR was unavailable