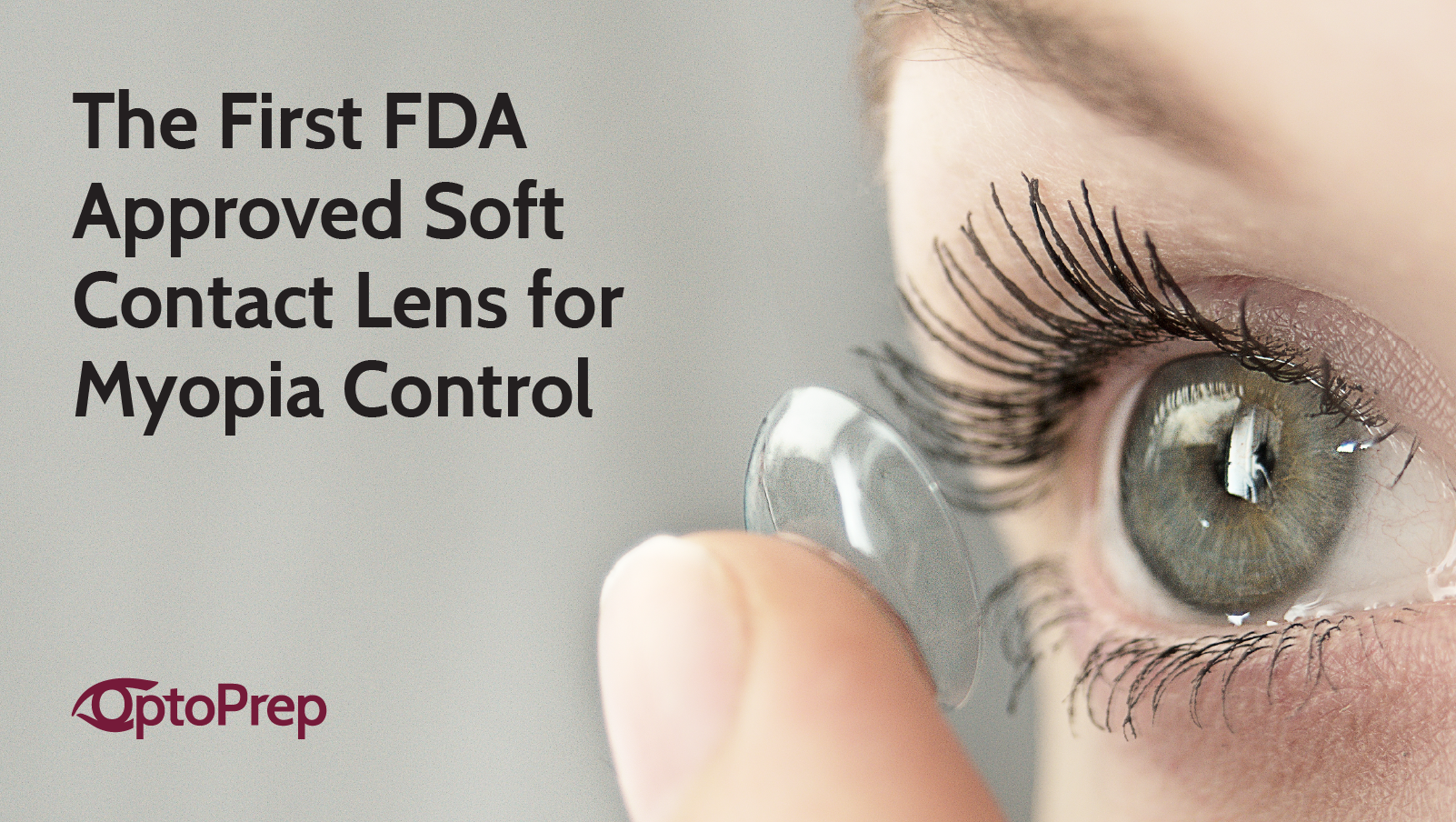 If there's anything that's buzzworthy in optometry and eye care right now, it's myopia management! There is no doubt that the prevalence of myopia is increasing worldwide.
Over 40% of Americans are myopic right now, and this number is dramatically increasing globally. Given what we know about increased screen time, near work, and axial elongation, the global pandemic, and school closures did not help this already growing problem.
Kids are spending more time than ever on screens and tablets, stimulating axial elongation. Given these dramatic increases, it's great to have multiple resources in our toolkit to treat and manage myopia in children.
The MiSight ®1 day daily disposable contact lens has been FDA approved for myopia management and control. This is the first contact lens of its kind to be deemed safe and effective in slowing down the progression of myopia.
Previously, we were able to manage myopia by treating only blurry vision, without being able to slow down progression. It's important to educate patients that myopia does not only cause blurred vision, but can make patients predisposed to sight-threatening conditions such as retinal detachments, glaucoma, and myopic macular degeneration.
With the new addition of the Misight ® 1 day daily disposable contact lens, we can eliminate barriers that come with other methods of myopia control such as hard lenses in Orthokeratology and Atropine therapy.
So how do we know MiSight ® 1 day is effective? CooperVision's research thus far includes a prospective, multi-center, double-masked, randomized multi-year study in myopic children aged 8-12 years old. Peer-reviewed results indicated that MiSight ® 1 day was shown to slow down myopia progression 59% as measured by spherical equivalent and 52% as measured by axial elongation! T
his means that the clinical trial concluded that Misight ® 1 day has been deemed effective at slowing down myopia in terms of spherical equivalent as well as axial length compared to a daily disposable contact lens.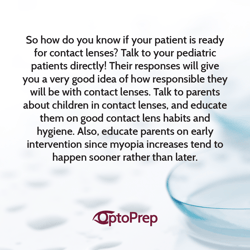 So how do you know if your patient is ready for contact lenses? Talk to your pediatric patients directly! Their responses will give you a very good idea of how responsible they will be with contact lenses. Talk to parents about children in contact lenses, and educate them on good contact lens habits and hygiene. Also, educate parents on early intervention since myopia increases tend to happen sooner rather than later.
Myopia management and control is definitely a hot topic now and will continue to stay over time. Keep up with new trends in the industry to offer your patients the newest and most effective techniques for lasting results!
~ Dr. Amadian