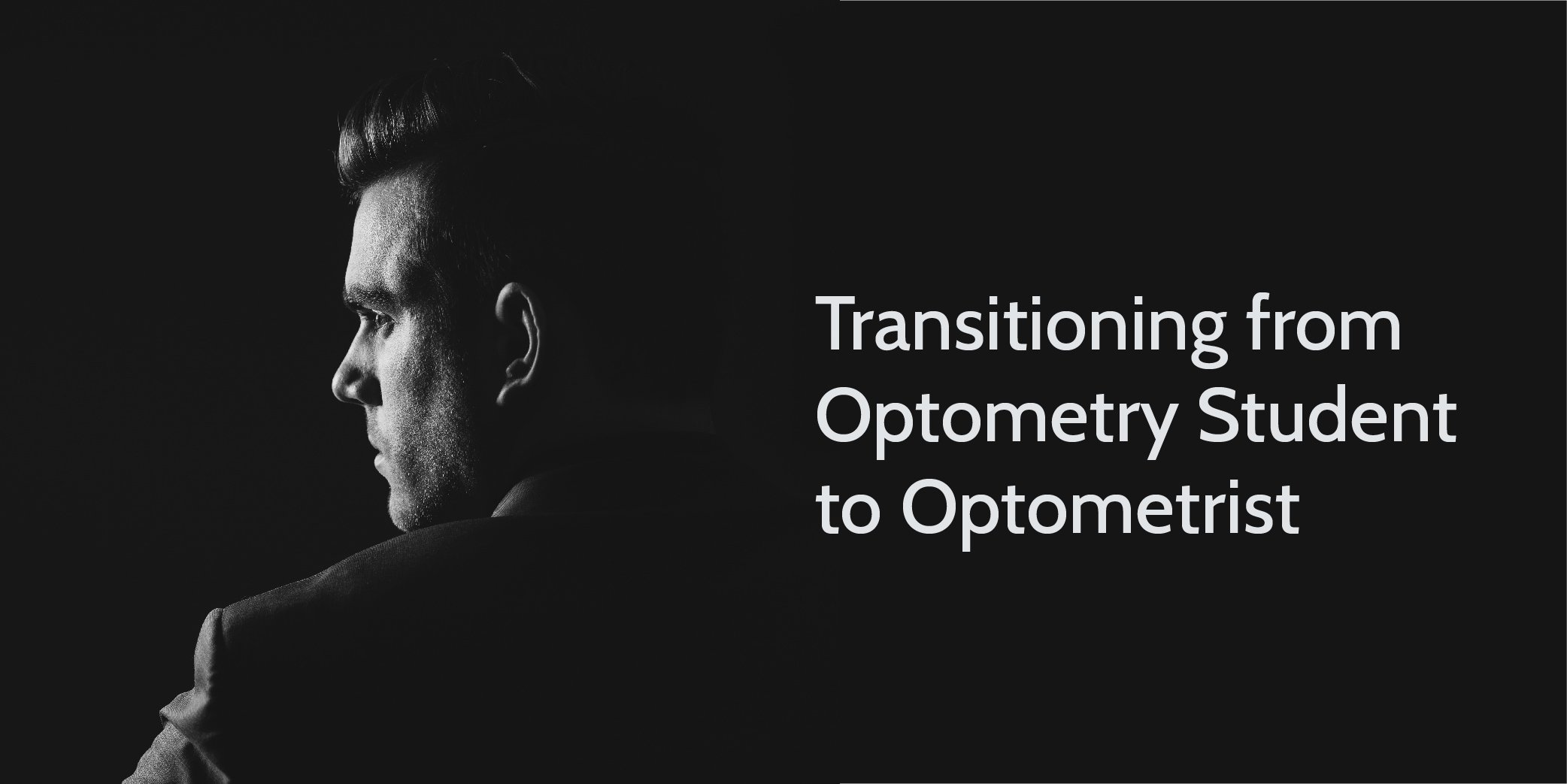 As you 4th year optometry students begin your final year of school, you'll find that these last months will fly right on by! Before you know it, you'll be walking across the stage at graduation and then out on your own as a doctor.
There are several things that you should start preparing for during your final year to ensure that once graduation passes, you'll be ready to fly solo. We've compiled a list of items to help start your transition from optometry student to optometrist.
State Board of Optometry
Take some time to go online to the State Board of Optometry's website for the state (or states) that you are planning to become licensed in. Each State Board's website will have valuable information regarding the requirements needed for licensure. This includes the format, steps and deadlines for registering for the state law exams.
It will also provide you with information regarding the required documentation you will need when applying for your optometric license, some of which you may be able to take care of early (fingerprinting, etc). It will also tell you at what point you can start the application process (some states allow you to start the process prior to graduation) and how long it will take to get licensed once all of the documentation is received (this can vary greatly between states). Remember, you can't start practicing without a license, so do your research to avoid any delays!
Create a Curriculum Vitae (CV)
A CV is a thorough and detailed account of not only your education and past work experiences, but also any achievements, awards, and honors you've been conferred, as well as your involvement in groups, projects, and publications.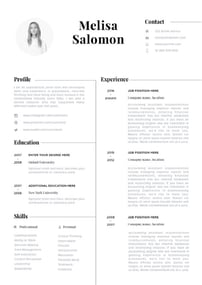 Curriculum vitae is Latin for "course of life" and should give potential employers a good overall idea about what you've done, who you are, and what you can offer. Because of the thoroughness of a CV, it can take a while to create. We recommend starting this early so that you don't miss anything!
Be sure to list any other languages that you speak (either fluently, or conversationally), certifications that you hold, special equipment that you have been trained on (OCT, retinal imaging, A-scan/B-scan, topographers, IOL master, PAM, RAM, etc.), computer programs that you are proficient in (specific EHR programs), and any other information you feel can put you at an advantage for the particular job you are applying for.
Did you receive any awards, scholarships, grants? Did you win any case-based or essay-writing competitions? Were you the class valedictorian or salutatorian? Did you receive any public recognition for community service? Add all of these special honors to your CV!
List your involvement in optometric societies (AOA, AOSA, and state/local societies), clubs or groups on and off campus, and any leadership positions that you've held in your class or in any organization. This shows more well roundedness, so add in anything you can think of, even if you feel it is obvious! You can also add in any relevant meetings you've attended; for example, did you attend AOA Advocacy Day in D.C? Or your state association's yearly House of Delegates meeting? This shows your passion for your profession! Come on, brag a little!
List any publications that you have been a contributor to, or any presentations that you may have been a part of. This area may be slim, and that's ok, but keep adding to it as your professional career advances!
Look for a Job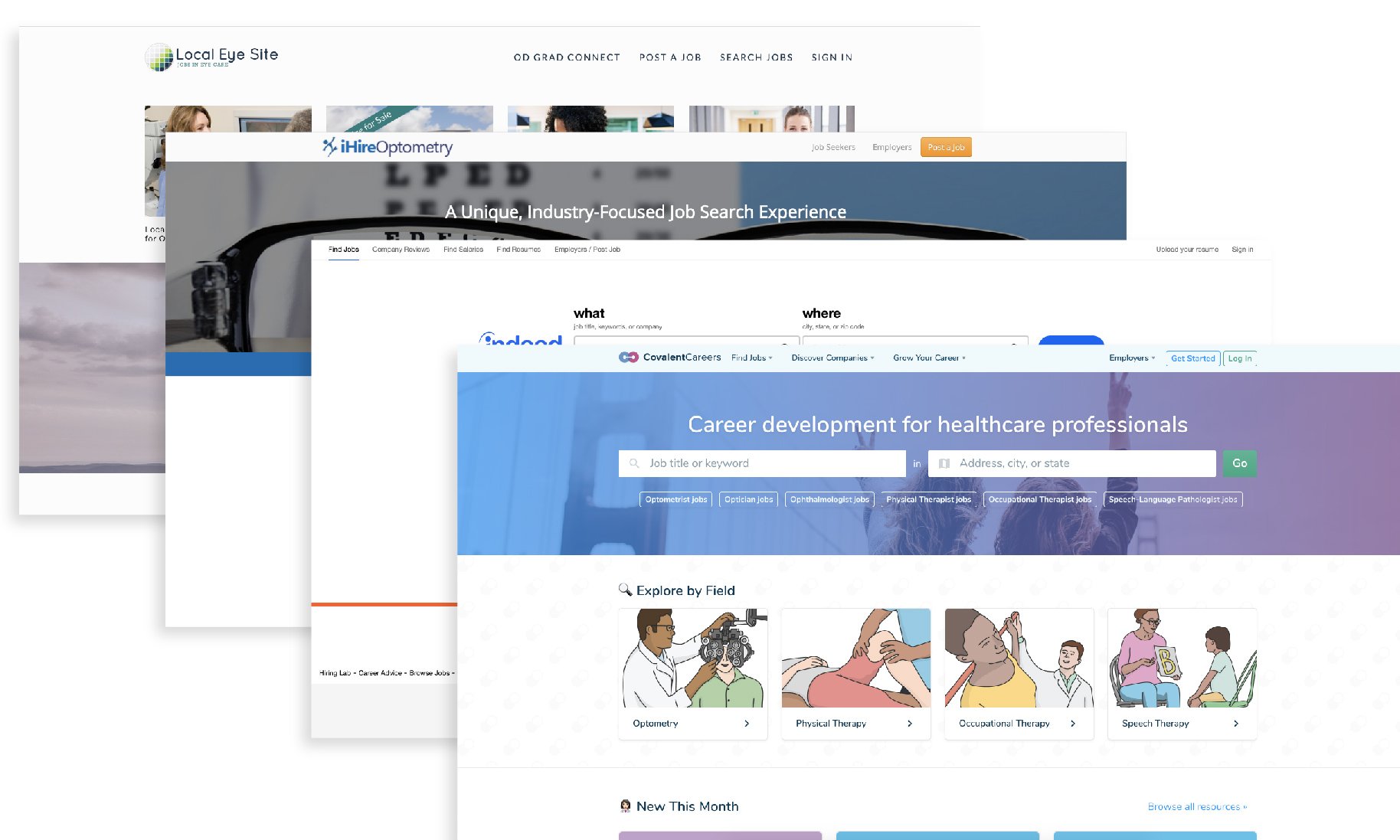 Keep your eye on websites that post job classifieds for optometrists. Even if graduation is months away, you can still get an idea of what is out there.
In many cases, optometrists will be willing to wait for the perfect candidate, so don't hesitate to contact a doctor while you are still a student! Here are some great sites to check periodically:
Indeed.com
CovalentCareers.com
IHireOptometry.com
LocalEyeSite.com
ZipRecruiter.com
GlassDoor.com
SimplyHired.com
Optometry school websites often have job classifieds
AOA, state, and local society websites also often have job opportunity posts
ODs on Facebook: search for #ODCareers for potential opportunities
Organize Your Student Loans
The transition from optometry student to optometrist brings a lot of excitement, but also brings the dreaded repayment of your student loans. Before you graduate, compile a list of all of your student loans, how much the loan amounts are, what the monthly payments will be, and when the grace-period for each loan ends and the payments start becoming due. You can ask the financial administrator at your school for help on this if needed.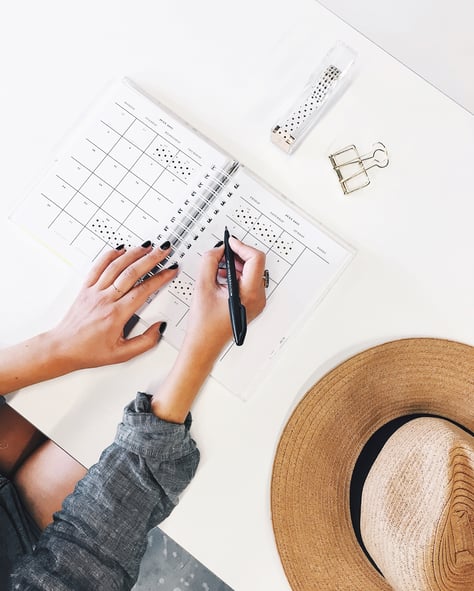 Once you have all of this information, make a game plan on how you are going to start making payments. If you don't think you will be able to afford the payments right away, look into other repayment options.
In some cases, you can change to income-based repayment, or graduated payment schedules, or you may even need to request a deferment or forbearance if you are planning on a residency and won't be making as much money. Get organized before you find yourself stuck in a situation that can be difficult to make your way out of!
Research Insurance Panel Requirements
One of the most time-consuming and frustrating things you'll deal with post-graduation is applying to be a provider for insurance panels. You'll need to start with getting an NPI (National Provider Identifier) number and PTAN (Provider Transaction Access Number) through the Centers for Medicare and Medicaid Services.
We recommend getting a head start on this as well because there is quite a bit of information you'll need to compile before you can apply. You won't be able to submit an application until after graduation and you get licensed, but it won't hurt to know what you're getting yourself into!
Although some of these important tasks may seem a bit overwhelming, just remember that you typically only have to do the heavy-lifting once, and then just maintenance from there! And starting these projects prior to graduation will help ease the transition! Good luck!