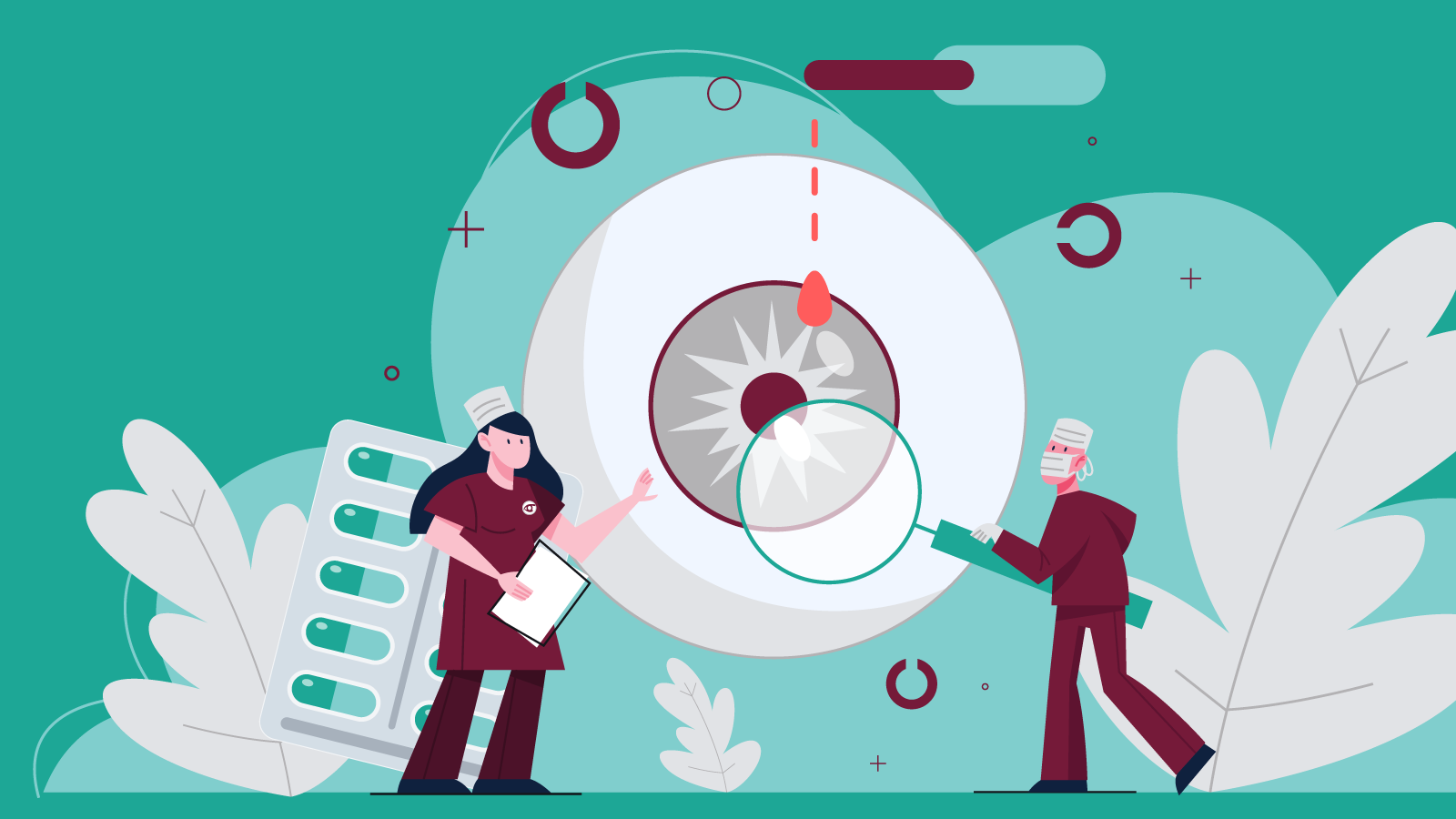 Most patients dismiss itchy eyes thinking that this common symptom is tied to their seasonal allergies, which they've learned to deal with over the years. Many go on with their day-to-day lives accepting that itchy eyes are normal and there to stay.
The worst part is, some will just use any and every eye drop they find in hopes of relief, not knowing that just like many other conditions, the incorrect medication will very often make the condition worse.
"It's just allergies."
Allergic conjunctivitis is one of the conditions that optometrists see on a daily basis, depending on the location. Though this condition is sometimes overlooked, solving this common problem can really change the patient's quality of life. You don't have to be an expert in the rarest ocular diseases to be a "hero". Oftentimes, addressing the patient's concern regarding the most common eye conditions can be life changing for the patient and very rewarding for the practitioner.
Types of Allergic Conjunctivitis
It is important to distinguish which type of allergic conjunctivitis your patient has, its etiology, and common triggers. These triggers vary from patient to patient. Therefore, a quality patient history is critical in identifying the next steps in your treatment plan. Patients can sometimes be very vague with their responses, but it's up to the practitioner to dig deep to properly address the chief complaint. Though most presentations of allergic conjunctivitis can initially look the same, detailed histories taken by the optometrist can help distinguish the etiology as well as prognosis.
Here is a brief overview of the main types of allergic conjunctivitis we encounter, along with their common triggers:
Seasonal allergic conjunctivitis AKA "seasonal allergies": chronic condition, usually happens during allergy season, most patients have an accompanying allergic rhinitis, triggered by pollen
Acute allergic conjunctivitis: acute condition, severe symptoms of itching/tearing/edema of the conjunctiva and eyelids, usually happens when exposed to particular allergen/product
Perennial allergic conjunctivitis: chronic condition, linked to environmental allergens in the home or at work
Types of Medications
Allergy medications are classified by which step they target in allergic reactions and the inflammatory pathway. The two most common types of topical medications used for allergic conjunctivitis are antihistamines and mast cell stabilizers.
Mast-cell Stabilizers: inhibit mast cell degranulation. Mast cell stabilizers are mainly used for chronic conditions.
Antihistamines: block histamine receptors that are found directly on the conjunctiva and inside the eyelids. Antihistamines are used in acute conditions.
Mast cell stabilizer/antihistamine combos: can be used for chronic and acute conditions. These combos are known to be fast acting and long lasting!
Here's a cheat sheet including antihistamines, mast cell stabilizers, and antihistamine/mast cell stabilizer combos available for use in the treatment of allergic conjunctivitis:
| | | |
| --- | --- | --- |
| Name | Class | Dosage |
| Emadine® (emedastine) | Antihistamine | QID |
| Alamast® (pemirolast) | Mast cell stabilizer | QID |
| Alocril® (nedocromil) | Mast cell stabilizer | BID |
| Alomide® (lodoxamide tromethamine) | Mast cell stabilizer | QID |
| Crolom® (cromolyn) | Mast cell stabilizer | QID |
| Opticrom® (cromolyn) | Mast cell stabilizer | QID |
| Alaway® (ketotifen fumarate) | Combo | BID |
| Zaditor® (ketotifen fumarate) | Combo | BID |
| Bepreve® (bepotastine) | Combo | BID |
| Elestat® (epinastine) | Combo | BID |
| Lastacaft® (alcaftadine) | Combo | QD |
| Optivar® (azelastine) | Combo | BID |
| Patanol® (olopatadine) | Combo | BID |
| Pataday® (olopatadine) | Combo | QD |
| Pazeo® (olopatadine) | Combo | QD |