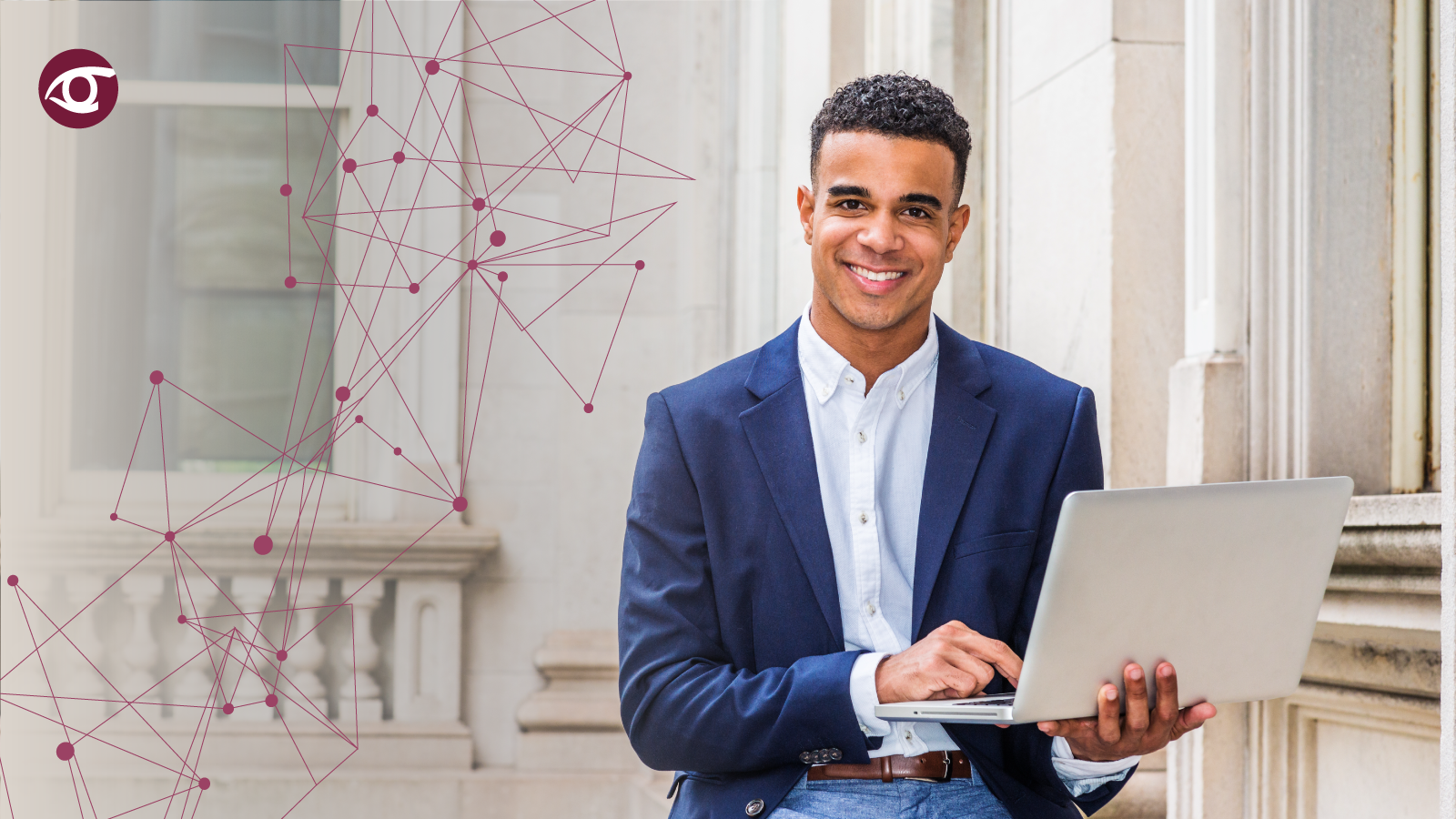 Chances are that if you've made it through the first three years of optometry school, then you probably know how to take an exam. Exams are a part of the standard process of learning.
However, NBEO® Part II is structured very differently from all of the rest of the exams that you have taken during and prior to optometry school. Because the format is unfamiliar to most, the way you study should be tailored to this format in order to avoid unnecessary amounts of stress and common mistakes during the examination.
Before we talk about how NBEO® Part II is different from NBEO® Part I ABS or any other multiple choice exam, let's talk about their similarities. Both tests are computer based and are taken at Pearson VUE testing centers that are available in a variety of locations.
Needless to say, rules and regulations of the Pearson VUE testing centers are the same for both exams, meaning cell phones, watches, calculators and other items/devices will not be permitted in the examination room. You will be provided with a small locker to store your personal belongings for the duration of the exam. Both tests require registration in advance and are taken on a single day.
Additionally, both exams contain single-response and multiple-response items. Note that for multiple-response items to be counted as correct in both exams, all of the correct answers must be selected and there is no partial credit.
Unlike NBEO® Part I, Part II requires critical clinical thinking. This means that the purpose of the exam is to determine how the examinee will make their clinical decisions in a given scenario. The exam contains two parts, PAM and TMOD.
The Patient Assessment and Management portion of NBEO® Part II (PAM) consists of patient cases that would likely present at an optometrist's office. Contrary to popular belief, these cases are not meant to trick or mislead you. Meaning, most cases will be relatively straight forward and be similar to what you have learned in clinic, or discussed with your peers.
Though most questions will be easy to answer, some of them require looking back at the case to derive pertinent information. These cases may have attachments of clinical findings including topographies, fundus photos, OCTs and other tests that you are able to run in clinic.
The goal is to assess if the examinee understands how to differentiate pertinent vs. non-pertinent information. Most cases will have questions that ask the examinee to diagnose the problem, answer questions about supportive data and choose the best treatment and management protocol. However, similar to NBEO® Part I, you may be asked to answer science-based questions regarding a finding in the case as well.
It's extremely important to read the questions and answer choices very well. Most cases are long in format and have multiple attachments that carry pertinent or non-pertinent examination findings; others are short. You may breeze through some cases, and get stuck on others.
There may be extra information within the case that you won't need in order to answer any of the questions. There may also be questions that are linked to your diagnosis, but not the case specifically. Reading the questions beforehand will allow you to have a general overview of what you are looking for so you don't waste too much time going back and forth between the case and the questions, especially if the case is long. It can also be helpful to write down what your assessment and plan would be after each case. This will help guide your thought process towards the best answer.
Some questions on PAM are classified as TMOD, which stands for Treatment and Management of Ocular Disease. According to the NBEO website (https://www.optometry.org/exams/tmod), questions that are classified as TMOD must pertain to one or more of the following:
Formulation of most appropriate disease diagnosis which will be treated and/or managed

Clinical correlation of basic science principles related to disease diagnosis and treatment

Selection of treatment/management, including systemic considerations

Dose, form, schedule, and duration of treatment

Contraindications and side effects of medication, including systemic considerations

Follow-up and prognosis, including reassessment of diagnosis after initiating treatment

Treatment and management of ocular emergencies and urgencies
TMOD questions should not be treated as a separate section when you are preparing for the exam. While studying, make sure to address all of the bullet points above when identifying certain diseases. It is helpful to pick a condition from a textbook or your class notes, and jot down answers to all of the bullet points, when applicable. However, make sure you also study using cases written by experts to challenge your critical thinking skills and test your knowledge.
Overall, NBEO® Part II requires a much different level and type of studying compared to Part I. However, just like Part I, the website for the National Board of Examiners in Optometry contains exam content information, exam matrices, as well as a sample drug list including items that will be on the exam. These are all helpful materials that can guide your studying. It is also very important to mention that it's crucial to spend a lot of time analyzing not only what to do in a specific case scenario, but why it should be done.
It is helpful to think of this test not as a direct test of knowledge, but a test of a science-backed thought process. Though it may sound intimidating, it is very likely that you have encountered cases in clinic that are very similar to the cases tested in Part II. Having said that, studying for this is the closest you can get to studying for real-life clinical situations. Study cases and practice treatment and management, and you'll be one step closer to becoming a practicing clinician!
~ Dr. Amadian